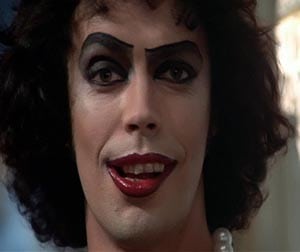 Been a busy morning for FOX with TV News this Saturday morning as they have now announced that the original Frank-N-Furter, Tim Curry, will appear in the planned Rocky Horror Picture Show TV Remake, but in a different role.
He will play the Criminologist Narrator in the new update with his original role going to Laverne Cox.
Nickelodeon's Victoria Justice will play Janet (played by Susan Sarandon on screen) and Disney's Ryan McCartan as Brad (played by Barry Bostwick in the film). Reeve Carney is in the role of  Riff Raff.
The Remake is being planned for a 2 hour TV Event this fall!