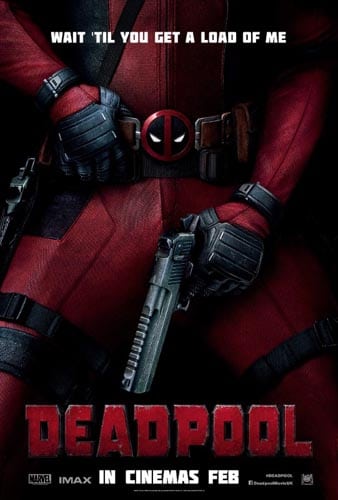 Despite a frankly bizarre petition to release a 'PG'13' version, I rather like it that Marvel have made their next release an 'R' rated picture, even though I'm not particularly excited about the movie in general. In November 2015, in an interview with Collider, the producers dropped a hint that Deadpool might bring so much raunch and brutality to the table that it could even go beyond what's possible for that rating.
Collider: Some movies go just pure over the R-rated line and some movies go really far with R, what are you guys doing?
Wernick: We may have to appeal for an R rating as opposed to an NC-17.
Reese: Yeah. I mean, we have all the things I think that make a movie R: Language, Sex, and Violence. And so I would say we're a reasonably hard R, though that's certainly in play if it gets too gory and it might turn some folks off, we have to find the right line.
Now that the film has an 'R' rating in the US, though in the UK it's recieved a '15', I reckon that some stuff was cut out, and, during a press screening event for the film, co-star T. J. Miller announced that a Director's Cut can probably be expected:
Miller:"When you see the full Director's Cut, that's gonna be even more raw, that's pretty heavy duty."
I guess we'll have to wait till the Blu-ray release to see it….