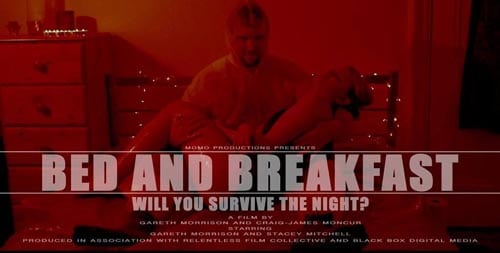 The trailer for horror short Bed and Breakfast, the debut horror film by MOMO Productions (Edinburgh), has been revealed.
Based on the true story of Sawney Bean, Scotland's most famous cannibal, the film re-imagines the tale and places it in the 21st century.
The short stars Gareth Morrison and Stacey Mitchell.
No release date has been announced as of yet.