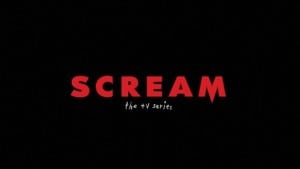 It may have got a very mixed response from fans of the film's but MTV's TV Version of Scream done enough in the ratings and built a big enough fan base to warrant a season two.
Now MTV have released the first teaser of the new season and while it really does not add anything to what the plot is going to be, it does show us who in the cast is returning and hints of secrets to come!
With myself being a huge fan of the films by Wes Craven, I found the show to have some really good moments and also some really bad ones and while I complained a lot, especially with the killer reveal which if you are a fan of horror then you probably guessed it after four episodes, I did find myself watching every episode and I like many others is intrigued at what's to come in Season Two.
"Trust us!" is the message the writers are telling us, lets hope they deliver.  Season Two starts on May 3oth
https://www.youtube.com/watch?v=GCAC5jAz3EQ