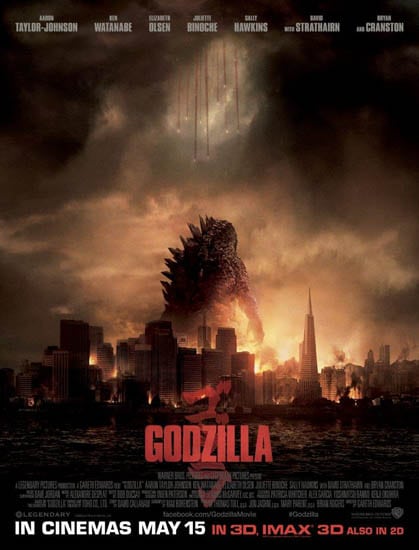 Though it had its notable flaws, this long-time Godzilla fan was quite please with the Gareth Edwards-directed Godzilla, so it's with regret that I report that Edwards has dropped out of the sequel. Supposedly the parting of the ways with Warner Bros. and Legendary Picture was amicable. Deadline, which broke the news, speculates that Edwards, who is currently working on Rogue One: A Star Wars Story, is more interested in doing a smaller project or two rather than a his third megabudgeted blockbuster in a row.
Anyway, Max Borenstein is still writing the sequel, which will probably bring the monsters Rodan, Mothra and King Ghidorah from the Japanese Godzilla movie series into the US franchise [so it's a remake of the 1965 Ghidorah The Three Headed Monster then?]. The release date for Godzilla 2 was recently shifted to March 22, 2019, and Warners and Legendary have also settled on May 20, 2020 for their remake of King Kong Vs Godzilla. In the meantime, Toho, who produced all the films in the Japanese franchise, are bringing their own Godzilla back with Godzilla Resurgence which is out in Japan on July 29 of this year, while Kong: Skull Island comes out 10th July of next year.
For now though, the next American Godzilla film needs a director. I wonder if they've thought about asking Guillermo Del Toro?