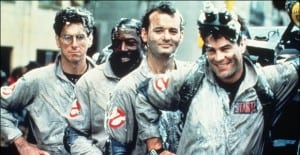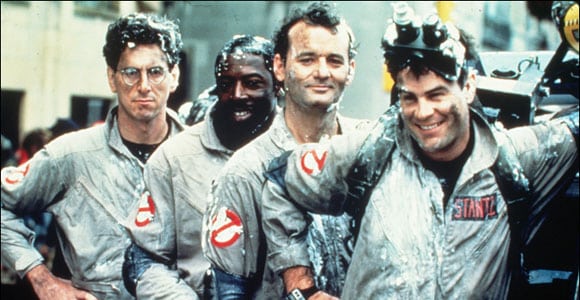 OK, I admit that the above headline title may be unfair on the upcoming Ghostbusters remake because you never know, Paul Feig may actually pull it off and make a whole new generation want to sing "Who you gonna call?"….
But if you on the "I don't care, I will never watch it" brigade (and believe us, there are plenty of you out there) there is a Ghostbusters film heading to the big screen, that you may want to watch!
The original 1984 classic that is cherished by millions is having a limited run at a selected 750 cinemas, with tickets going on sale on May 6th.
If you live in Williamsburg Brooklyn, then you very lucky as BBQ Films  are using the Villain venue and turning into a replica of Ghostbusters HQ, with an interactive experience, live characters, themed rooms and screens showing the film.
All this of course is add to the hype of the new Ghostbusters film which is due out in a few months!