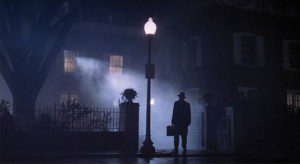 Short news story this, but its been confirmed that two more Movie to TV adaptions are getting a full season order from FOX and Warner Bros.
The Exorcist is the big name for horror fans with the pilot episode directed by Rise Of The Planet Of The Apes Rupert Wyatt and starring Geena Davis is being described as a modern reinvention of the book…..OK then??
Also Lethal Weapon has been pushed for a full season order as well with McG calling the shots behind the camera.
Do these once blockbuster film franchises need a TV Makeover?  I am guessing a big no? Especially after the treatment the likes of Scream and the recent Rush Hour (sigh) has received.
I guess we have to wait and see…….no news yet on air dates!