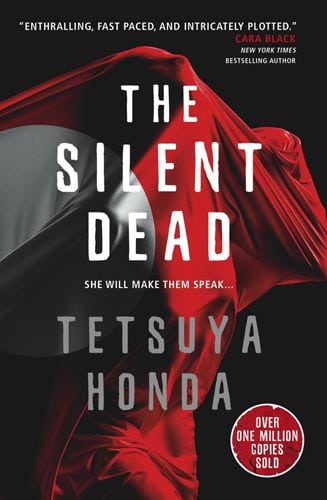 Titan Books have announced they'll be publishing the first English transaltion of Tetsuya Honda's international bestseller The Silent Dead (translated by Giles Murray) in paperback and ebook on 17th May 2016.
At twenty-seven, Detective Reiko Himekawa is unusually young to be a squad leader in the Homicide Division, but her unique powers of observation and impressive ability to solve crimes have given her an edge in the male dominated world of the Tokyo Metropolitan Police.
When a gruesomely slaughtered body wrapped in plastic is discovered, Reiko is one of the first on the scene. As the body count starts to rise, a pattern begins to emerge with each victim bearing the marks of a particularly violent end…
Her only possible clue is a long shot lead to a website spoken about only in whispers on the Internet, something on the dark web known as "Strawberry Night." But while she is hunting the murderer, the murderer is hunting her: reaching back into her own troubled past, Rekio must give a voice to the silent dead and find their killer, before the killer finds her.
With over four million copies in the series sold to date and six film and TV adaptations, The Silent Dead is the internationally bestselling first title in Tetsuya Honda's on-going Reiko Himekawa series. Featuring a brilliant new style of heroine, The Silent Dead casts an unwavering light into the darkest corners of Tokyo's criminal underworld…
Translated from Honda's original manuscript and publishing simultaneously in the UK and the US, this is the title's English-language premier.