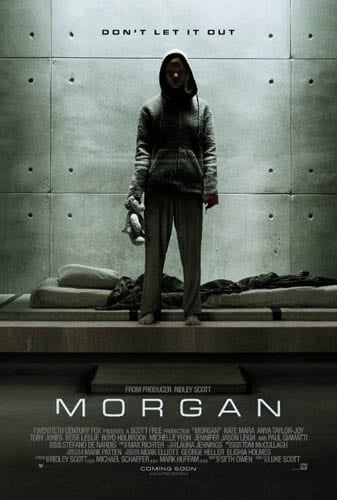 Well this looks good!
Ridley Scott is taking time off from his A L I E N plans to produce the new SCI-FI horror Morgan which is directed by Luke Scott and stars The Witch's Anya Taylor-Joy and a good supporting cast of Toby Jones, Rose Leslie, Boyd Holbrook, Michelle Yeoh, Jennifer, Jason Leigh, and Paul Giamatti.
What sounds like a kind of remake of the 90's hit Species and the recent Splice, Morgan looks deliciously dark and fun.
Enjoy the taster here:
Save