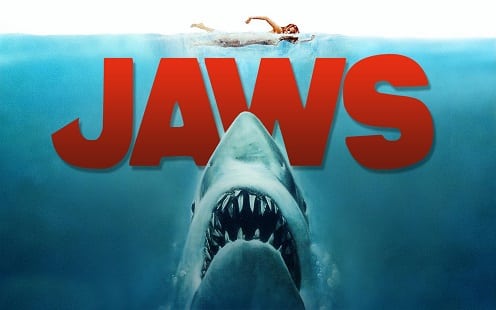 For many fans JAWS is the one of the greatest films of all time, a timeless classic that still scares new filmgoers today, but the making of it was total nightmare for those involved.
Steven Spielberg who was just branching out in the film world has always spoken off the difficulties he had while making the film, commenting on how awful it was filming on sea and how the overall experience was not every enjoyable at best!
One of the other factors was the mechanical shark dubbed "Bruce" that kept on breaking down, which resulted in the movie being filmed in a way that the shark was hardly ever seen, a practice that not only enhanced the whole experience but influenced many films afterwards.
The less is more angle truly worked but when asked the question what would he change if he could make Jaws today, he simply insisted that the shark would be a CGI effect.
"Yeah. It would have saved a lot of us our sanity and we would've come out of that with good memories"
If made now, Jaws would no doubt be a total different film and most probably never be the classic it has become.  Thank goodness then for the technology in the 1970's then…….and no any budding film director, don't even think of remaking this one!