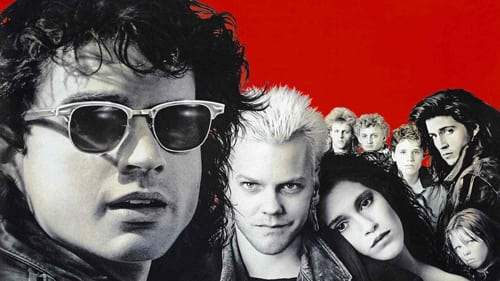 We living in an age where remakes/ reboots are the norm, but there is a growing trend developing in which the studios are adapting concepts from the big screen towards the land of TV.
Lethal Weapon, The Exorcist and Rush Hour are few of the many examples of the idea and now it seems the much loved 80's classic The Lost Boys is heading the same way.
The Wrap are reporting that the CW are developing the show alongside Veronica Mars creator and now iZombie showrunner Rob Thomas who has been signed up to create the concept and the rumours are that the show will be set over a 70 year period, with the first season set in 1967.
Directed by Joel Schumacher and starring the likes of Kiefer Sutherland, Corey Feldman and Corey Haim, the original has gained a huge fanbase over the years with even the sequels from from a few years becoming a moderate success on DVD.
How this will adapt to the small screen is a huge gamble and we at HCF look on in interest when further news develops.