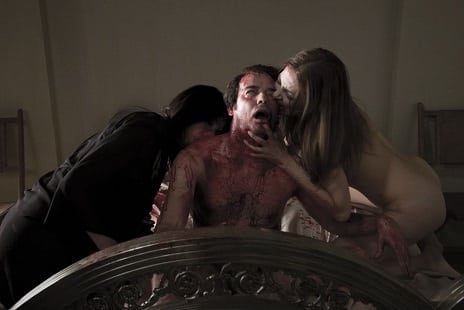 We're very excited to reveal this sexy uncensored trailer for Víctor Matallano's remake of horror VAMPYRES!
Two beautiful women roam the English countryside, luring men to their estate for orgies of sex and blood. But when a group of campers stumble into the vampires' lair, they find themselves sucked into a vortex of savage lust and forbidden desires.
Featuring performances from May Heatherly (Cannibal Apocalypse) and ex-Bond girl Caroline Munro (Maniac), VAMPYRES is a blood-curdling horror that'll shock you to your very core!
VAMPYRES releases on DVD in the UK on 5th September 2016 from Soda Pictures.