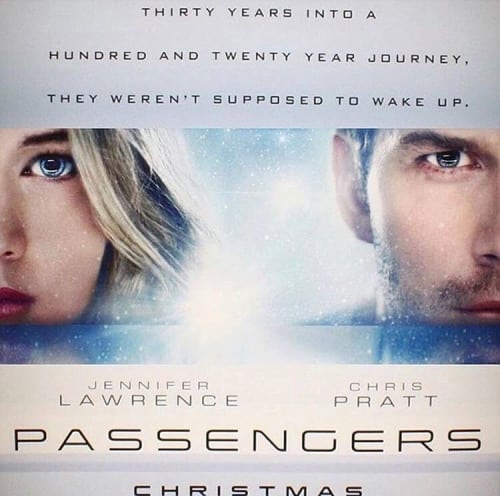 Passengers should probably be a film I'm excited about, but the fact that it was written by the co-writer of the dire The Darkest Hour and Prometheus is worrying. On the other hand, John Spaights has also written the latest version of The Mummy and is going to script Pacific Rim: Mealstrom and the new Van Helsing, so maybe I should give him another chance. Also, his screenplay for Passengers got an almost mythical reputation a couple of years ago, and for a while Keanu Reeves and Reese Witherspoon were attached to the lead roles. Now, the movie in post-production stars Jennifer Lawrence and Chris Pratt, and is directed by The Imitation Game's Morten Tyldum, so it ought to be one to look forward to.
Said Tyldum on EW:
"Yes, it was a popular script. It's one of those stories that really grabs you and you fall in love with it. It's very smart and funny and clever and such a page turner I couldn't put it down. Every 10 pages, something new happens! At the same time it's a very intimate movie while taking place on this epic scale. For me, it's a story about what's important to live a full life. What are the things we need as humans? It's not afraid to entertain but at the same time it asks big questions about what does it mean to really feel happy. Every generation has its love story. I feel like this is it. I had to do it."
SYNOPSIS:
The spaceship, Starship Avalon, in its 120-year voyage to a distant colony planet known as the "Homestead Colony" and transporting 5,259 people, has a malfunction in two of its sleep chambers. As a result two hibernation pods pen prematurely and the two people that awoke, Jim Preston and Aurora Dunn are stranded on the spaceship, still 90 years from their destination.
The trailer is below, and it's rather good, though perhaps gives just a bit too much away. Let's hope that the film has some surprises in store like Tyldum suggests.
Michael Sheen and Lawrence Fishburne are also in the cast of Passengers which is out on December 21st.