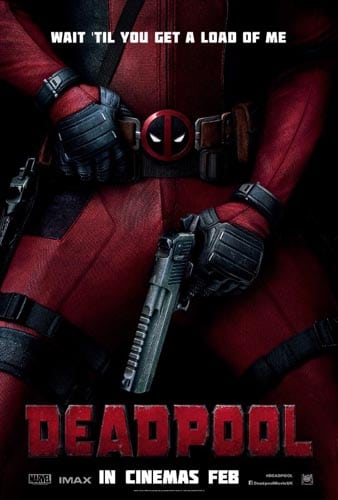 I'll admit that I was one of few who found Deadpool tiresome, but it was a huge hit and even got a lot of good reviews. A sequel was, typically, announced almost immediately, and it was expected that director Tim Miller, even though he hadn't officially signed a contract to direct Deadpool 2, would return. However, he's now dropped out, according to – yes, you guessed it: "creative differences" with star Ryan Reynolds. The exact nature of these are unclear but rumours went around a short while ago that Miller and the studio were in disagreement about who should be cast as the character Cable. Miller apparently wanted Kyle Chandler, but the studio were after Liam Neeson.
Now, one fan has set up a Change.org petition suggesting the job go to no less than Quentin Tarantino, saying:
"If there was ever a chance to see Tarantino do a project almost guaranteed to make a billion dollars, this is it. We got a great taste of what this could be like in Kill Bill, but imagine having a guy like Tarantino write dialogue for The Merc with the Mouth! It would be so glorious. Join me!"
Apparently it's nearly reached its goal of 1000 signatures, but I can't see Tarantino [despite being interested in Luke Cage some time ago] wanting to do such a CG-heavy production, and I reckon he'll butt heads constantly with Ryan Reynolds, who is really the man most responsible for giving us the first Deadpool movie as he'd been trying to get it made for some time.