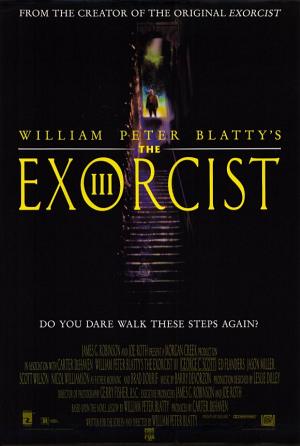 It's probably no surprise that, despite director David Ayer saying that the theatrical version was his favoured cut and that no longer version was planned for home viewing, an extended cut of Suicide Squad has been annouced. It will feature 13 additional minutes, which will probably include more Joker material [though that's probably only a good thing if you liked Jared Leto's Joker and I certainly didn't]. It seemed to me that rather more than that was cut from the film, though of course some of it was reshot also and Ayer's original cut of the film can probably never be seen. Anywaw, we will see if Suicide Squad flows better with the extra footage. It will be available on VOD starting November 15th, 2016, while the Blu-ray will come out in the US on December 13th, 2016 and feature both versions. Buyers of the DVD will only get the theatrical version. No news of a UK release yet bet but but it'll probably be the same.
Now a few weeks ago, we reported that Fede Alvarez announced the release of the unrated version of his Evil Dead remake, the same version with some extra gore which was accidently shown on UK TV on Channel 4. However, while it is still coming out on October 25th, 2016, it'll only be available as a digital VOD. This seems like another tiny step in the insidious way companies are trying to stop us wanting to actually owning the movies we like, but I reckon us 'physical format' lovers will still get to see this at some point.
And in some better news for horror fans….It was December last year when I reported that they'd found all the footage that was cut or replaced on Exorcist 3, and that  a version of the film closer to writer/director William Peter Blatty's original cut was being out together. Well, it's coming out on Region 'A' Blu-ray from Scream Factory on October 25th and here are the specs:
Disc 1 (Theatrical Cut):
Vintage featurette
Deleted Scene/Alternate Takes/Bloopers
Deleted Prologue
Vintage interviews (featuring behind-the-scenes footage) with writer/director William Peter Blatty, George C. Scott, Jason Miller, Ed Flanders, Grand L. Bush, executive producer James G. Robinson, production designer Leslie Dilley, Larry King and C. Everett Koop
Photo Galleries
TV Spots
Theatrical Trailers
Disc 2 (Original Director's Cut):
Audio interview with writer/director William Peter Blatty
A "Wonderfull" Time – interviews with producer Carter DeHaven, actors Clifford David and Tracy Thorne and production assistant Kara Reidy
Signs of the Gemini – an interview with Brad Dourif
The Devil in the Details – interview with production designer Leslie Dilley, assistant designer Daren Dochterman and illustrator Simon Murton
Music for a Padded Cell – an interview with composer Barry DeVorzon
All This Bleeding – a look at the re-shoot and makeup effects with production manager Ronald Colby, editor Todd Ramsay, effects artists William Forsche, Mike Smithson, Brian Wade and actor/body double Charles Powell
Being lucky to have a multi-region Blu-ray player, I've just ordered this myself and will post a review when I've watched it.