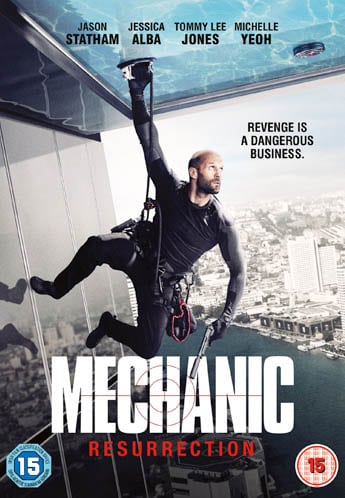 Hollywood hardman superstar Jason Statham returns as the elite, globe-trotting hitman in Mechanic: Resurrection, the slam bang, full throttle sequel to the 2011 box office smash, starring Jessica Alba and Tommy Lee Jones, and featuring astounding set pieces, exotic locations and non-stop action.
The world's number one hit man, Arthur Bishop, aka 'the mechanic', is settling into retirement, when a vicious crime boss, Crain, offers him an assignment. After Bishop turns him down, Crain kidnaps Bishop's girlfriend Gina, and sets him a near-impossible task to get her back: he must kill three of Crain's enemies – including an arms dealer and a genocidal warlord. If he doesn't, Gina dies.
Racing against time, Bishop embarks on a breakneck mission across the continents, to complete the three assassinations in his trademark style – by making them look like accidents.
Mechanic: Resurrection releases on EST 19th December and DVD, Blu-ray, UHD & VOD 26th December 2016.
Save
Save