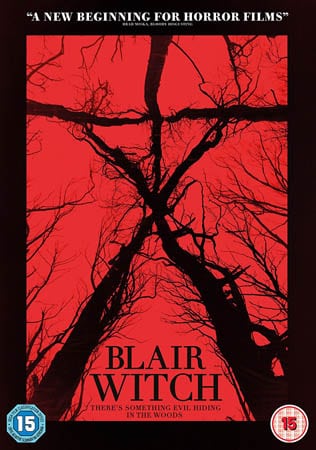 Two behind-the-scenes clips have been revealed exploring the creation of the Blair Witch house and also the sound design of the witch herself!
Premiering at the Toronto International Film Festival, the film follows a group of college students who venture into the Black Hills Forest in Maryland to uncover the mystery surrounding the disappearance of James' sister, which many people believe is connected to the legend of the Blair Witch. At first the group is hopeful, especially when a young local couple offer to act as guides through the dark and winding woods. However, as the endless night wears on, the group is visited by a menacing presence. Slowly, they begin to realize the legend of the Blair Witch is all too real and more sinister than they could have imagined.
Expanding on the mythology created in the iconic The Blair Witch Project, BLAIR WITCH is at once an exercise in slow-burning tension and a heart-pounding study in terror that further proves Wingard, responsible for the near-perfect slasher pic You're Next and the joyous tribute to John Carpenter that was The Guest, really is modern horror cinema's saviour.
Directed by Adam Wingard from a screenplay by Simon Barrett, Blair Witch is out now on EST, Blu-Ray and DVD, courtesy of Lionsgate Home Entertainment.