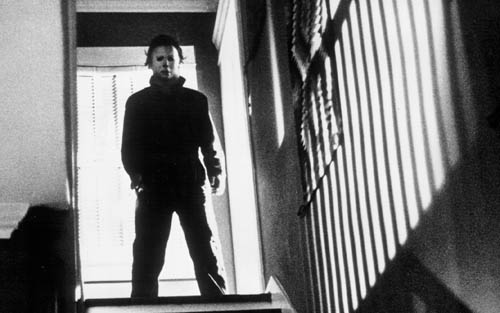 If this week hasn't been strange enough with the news that Paramount have pulled the plug on the next Friday the 13th film, horror legend John Carpenter has just updated the horror world regarding news on the next Halloween film.
We all know that the man who created Michael Myers is coming back to the franchise in some sort of producer role, but tonight he has updated his Facebook account with the shocking news that David Gordon Green will direct the film, having penned the script with Danny McBride.
That's right the director from Pineapple Express is teaming up with the star of Eastbound & Down to bring us a new trip to Haddonfield.
You did read that right guys!
Here is the full statement from Carpenter himself….
"So you say you want a Revolution? You want to shake things up and bring back Halloween and make it rock again? Well so do I.
David Gordon Green and Danny McBride are joining the project to complete the creative team. David and Danny will write the script together and David will direct. I will continue in my executive producer role to consult and offer my advice and feedback as needed. David and Danny both came to my office recently with Jason Blum and shared their vision for the new movie and… WOW. They get it. I think you're gonna dig it. They blew me away.
I might even do the music. Maybe. It could be kind of cool
And you'll get to see it in theaters on October 19th, 2018."
I really don't know what to think of this.  Its shocking news to say the least, but at least we are having a new Halloween film and it must be better than the dire Halloween II (Zombie's version) that killed the franchise.
A bold choice that will take Michael to new heights? Or have we got a new Your Highness on our hands?
We all have to wait and see!