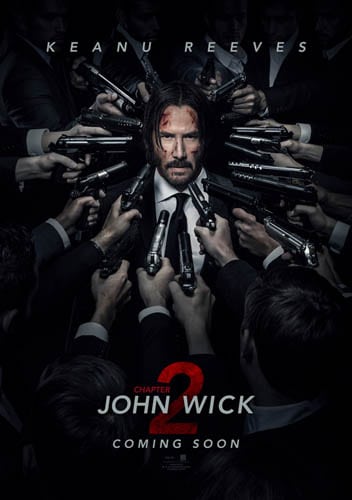 JOHN WICK: CHAPTER TWO means Keanu Reeves had to get back into the gi for Ju-Jitsu and BJJ training, back into the muscle car for some stunt driving and back to the shooting range for those quick-fire rounds. A new featurette has been revealed showing a snippet of his training for his return as the badass assassin and with it are a couple of brand new clips too!
Legendary hitman John Wick is forced back out of retirement by a former associate plotting to seize control of a shadowy international assassins guild. Bound by a blood oath to help him, John travels to Rome where he squares off against some of the world's deadliest killers.
JOHN WICK: CHAPTER TWO is released in UK cinemas on February 17, 2017 and stars Keanu Reeves, Common, Laurence Fishburne, Ruby Rose, John Leguizamo, Ian McShane and is directed by Chad Stahelski.