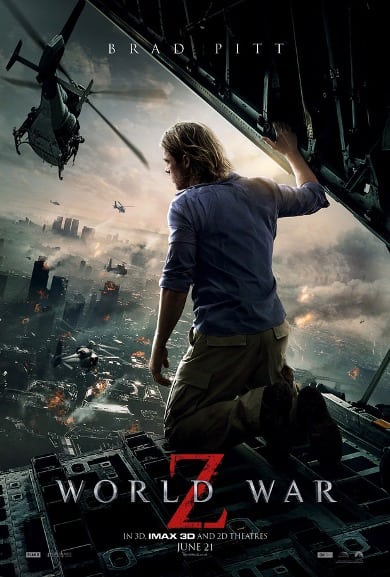 Alongside the news that the next Friday The 13th film has been yanked from Paramount's release schedule and seems less and less likely to ever actually happen [which is ridiculous – how hard is it to make a Friday The 13th movie?], are reports that the much delayed sequel to World War Z has also been removed from the schedule and not been given an alternative release date. World War Z, though it was to my mind being a pretty lousy movie, managed to be a big hit in 2013 despite re-writes and re-shoots, so a sequel was quickly announced. J. A. Bayona was attached as director but he left the project under somewhat uncertain terms – supposedly he wasn't being given the time he needed to make the film but that sounds ridiculous as it still hasn't begun production yet.
The Hollywood Reporter informs us that David Fincher "is very creatively interested in directing the movie," and "is very much on board" with the latest scipt rewrite from Dennis Kelly, but for some reason Paramount is dragging its heels.
The thought of Fincher doing a zombie movie is pretty exciting and, just when the subgenre seemed to have ran out of steam, last year we had The Girl With All The Gifts and Train To Busan proving that there's life in the old corpse yet. Come on Paramount, sort it out!