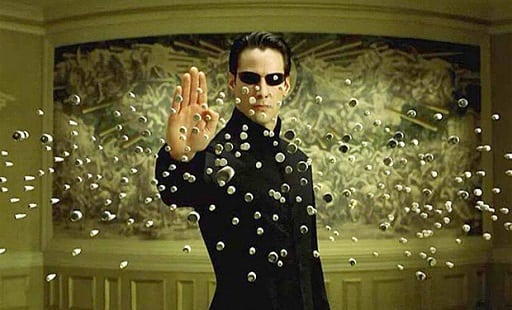 So its remake time!
It seems that there is a glitch in the Matrix and that the computer is so pissed off that the humans won, its rebooting its system and starting all over again.
Reports overnight are suggesting that Warner Bros have started making plans for an all new Matrix film, with X Men: First Class writer Zak Penn in talks to write up the story.
Now what we know at the moment and to be honest, this story is very thin, is that The Wachowskis, who created the whole franchise are currently not involved.  Its being said that Michael B. Jordan is the man wanted, to talk over the lead role, even though only a few months back Keanu Reeves openly suggested he would be interested in coming back and playing Neo again, and with John Wick winning so many plaudits, I don't get why Reeves can't be involved.
So is this a remake or sequel? No one knows, at the moment all of this is so sketchy and at the early stages, that any thing can happen, but the fact its being talked about, you can be sure that Warner are seriously interested in revisiting this world, so we can honestly expect some kind of Matrix film in the next few years.
More as we get it!