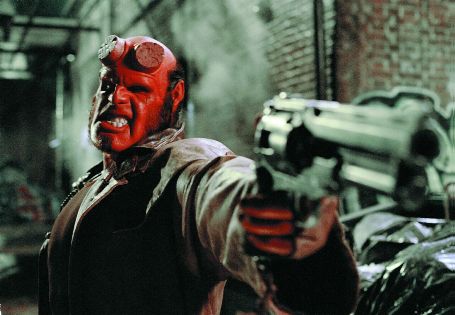 A new Hellboy film is coming and there has been so much news over the last few days, here is what we know so far:
The film is going to be called Hellboy: Rise Of The Blood Queen and its going to be directed by Neil Marshall, the guy who brought such gems like The Descent and Dog Soldiers to the horror genre.  Guillermo del Toro has no involvement whatsoever in this film, with David Harbour taking over from Ron Perlman in the lead role.
The script by Andrew Cosby, Christopher Golden, and Hellboy creator Mike Mignola is finished and there is talk that the reboot will start filming in September.
And yes, it will be R-Rated and promises to be a full blown horror with a lot of gore.
Christopher Golden has been speaking about the film and this is what we had to say:
"This is a darker, more gruesome version of Hellboy. Neil said from the very beginning that he wanted to walk a razor's edge between horror and comic book movie, which was music to my ears, because that's what I was shooting for in the script, and precisely what Mignola does so well with the comics.
The script is done, but work will continue as we move forward, always trying to make it the best it can be."
More as we get this, but this is really happening guys!