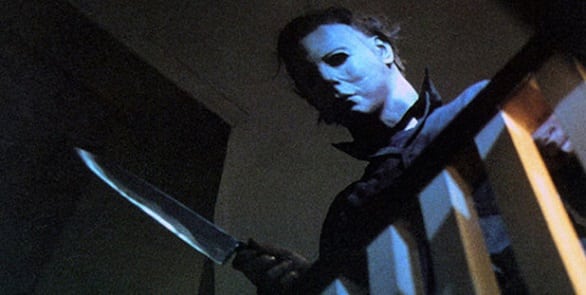 While I remain of the opinion that the original Halloween is one of the best horror movies ever and will probably never be topped in the 'slasher' subgenre, I can't stop myself having a good feeling about this new upcoming instalment of the franchise, and here comes some more news that, if you're like me and feel that Michael Myers was at his most frightening when he was more of an enigma, should make you happy. Talking to Empire, one of the screenwriters Danny McBride said:
"Look at where the Halloween franchise has gone. There's a lot of room for improvement. David and I are coming from it as, we are horror fans, and we are humongous fans of John Carpenter and of what he did with the original Halloween, so I think from watching this and being disappointed by other versions of this series, I think we're just trying to strip it down and just take it back to what was so good about the original. It was just very simple and just achieved that level of horror that wasn't corny and it wasn't turning Michael Myers into some supernatural being that couldn't be killed. That stuff to me isn't scary, I want to be scared by something that I really think could happen. I think it's much more horrifying to be scared by someone standing in the shadows while you're taking the trash out as opposed to someone who can't be killed pursuing you."
Personally speaking, this is music to my ears. It's almost as if all this Cult of Thorn stuff, Rob Zombie and bloody Busta Rhymes never really happened.
The new Halloween film is set to hit cinemas on October 19, 2018.