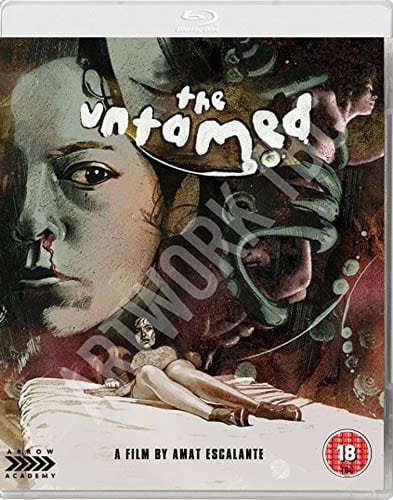 This September Arrow Academy presents a superlative Jean-Luc Godard box set, with five innovative film collaborations from the legendary French director, a Rutger Hauer arthouse classic, and a unique, unmissable sci-fi horror. The releases feature new and archival extras, exclusive interviews and pristine prints, ensuring late-summer satisfaction for film fanatics.
First up is Jean-Luc Godard + Jean-Pierre Gorin: Five Films (1968-1971), a collection of collaborations between the French director and film writer Gorin, long unavailable and debuting on Blu-ray for the first time. A revolutionary attempt to meld political ideas into cinema and shake up the art form, the films include examinations of working class struggles, political manifestos and law and order, and are as vital today as when they were first released.
Rutger Hauer (Blade Runner, Soldier of Orange) stars in September's next release, the 1988 European classic Legend of the Holy Drinker, from director Ermanno Olmi (Tree of Wooden Clogs). Based on the classic novel by Joseph Roth, this elegiac story of the travails of an alcoholic is presented in a Dual Format release, and includes a brand-new 4K restoration produced exclusively by Arrow.
Finally in September is celebrated filmmaker Amat Escalante's award-winning The Untamed, which Screen called "ferociously intelligent", a mix of Lovecraftian science fiction and social allegory about a family torn apart by strange goings-on in a cabin in the woods. The award-winning film is released on both DVD and Blu-ray, with a reversible sleeve, and a collector's booklet with the first pressing.