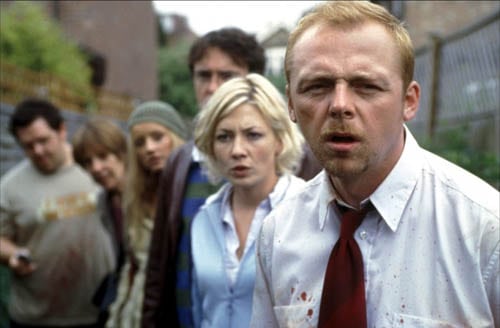 Anyone for Shaun Of The Dead Pt 2?
If only,  as with all the other pointless sequels that get made every year, a follow up to one of the most universally loved Zombie flicks of all time, seems a remote possibility, even though Simon Pegg has admitted he did write a treatment for such a film.
Pegg confirmed that he once jokingly wrote a treatment in which Shaun and Ed had to go off to Edinburgh and instead of facing off against Zombies, they actually came across some Vampires.  Sounds cool right?  But then Pegg kindly informs us that it was a case of nothing but a joke, was never taken seriously and there will probably never will be a true sequel.
As he put it….. "It was all just Pub talk?"
Probably while having a pint in the Winchester…. !!!