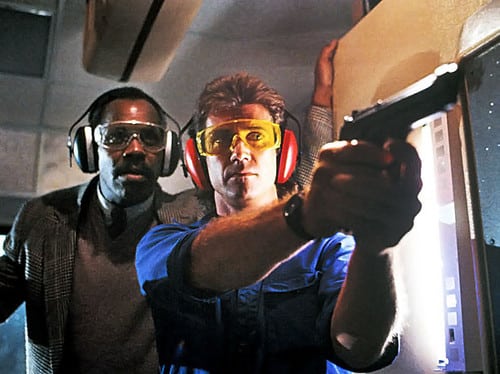 Are they too old for this shit?
Coming quite possibly ten years too late, news is gathering that a Lethal Weapon 5 is maybe on its way, with Mel Gibson and Danny Glover both onboard with Richard Donner once more directing.
All three are currently in talks with Warner Bros to make another sequel, with the last film coming out way back in 1998.
This comes as a surprise after original writer Shane Black who is currently putting the finishing touches to the new Predator film, only a few years back expressed his interest in going back to the franchise but instead saw the idea go unnoticed and then watched as the characters ended up in a TV remake that has gained a huge following and received critical acclaim in some quarters.
Why Warner Bros are interested in another sequel now, nearly twenty years since Lethal Weapon 4 is anyone's guess, but as the original is such an action classic, there will be many who will be looking forward to this.
Lets wait and see, if this does develop!