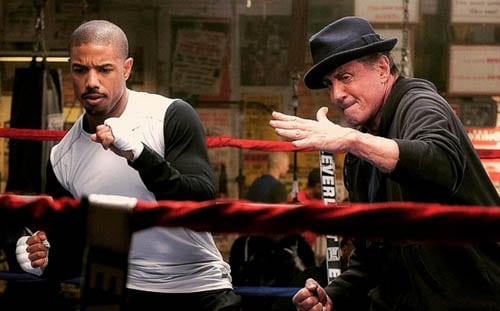 Yes yes yes I know it's not horror-related whatsoever, but certainly two of us on HCF are big Rocky fans so I'm going to post this news anyway. I didn't like the sound of Creed, thinking that Rocky Balboa was a perfectly fine goodbye to the iconic character. However, its heart and sincerity won me over, and it was a decent hit at the box office too so a sequel was definitely going to happen. For a while it was the first film's director Ryan Coogler who was going to be helming the sequel, then it was going to be Sylvester Stallone himself, but now we have word that Steven Caple Jr.[ The Land] will be doing it. Apparently both Sly and star Michael B. Jordan both hand-picked him. Said Caple:
"It's an honor to be a part of such an iconic franchise and to work with such great collaborators. Mike, Sly, and Tessa are extraordinarily talented and bring something special to today's culture. I look forward to joining the family and continuing the precedent set by this franchise's alumni of incredible filmmakers."
Plot details are still vague, especially with production not expected to start in Philadelphia until March 2018, but the sequel is expected to follow Adonis' struggles with his new-found fame, family drama, and his journey to become a champion. Ivan Drago [Dolph Lundgren] from Rocky 4 may also appear.
Creed 2 is due out November 21, 2018