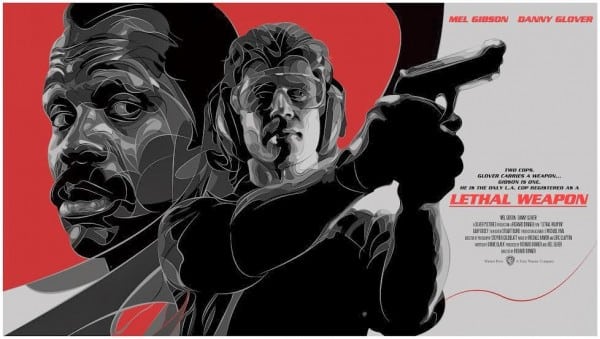 One of the best action franchise in the early 90's was of course Lethal Weapon, with the fourth film being released way back in 1998, with an ending that seemed to finally wrap up the adventures of Riggs and Murtaugh to a crowd pleasing effect!
With a TV remake currently going strong on the small screen, it seemed that we would never see Mel Gibson and Danny Glover in those roles again, especially as original writer Shane Black expressed an interest a few years back in making a new movie, but found that there was not much hope of it happening.
But now the franchise director Richard Donner has more or less confirmed that a 5th film is on the verge of being agreed!
"It's a story I came up with with Channing Gibson, the writer who wrote 4, and I'm just having to work it out with the studio. If everybody steps up and we all get together, we'll make it. Mel and Danny are on board", he said. "If they don't… if it doesn't work out, at least we tried. But there's a good… a better chance that you'll see the movie".
"I was thinking about it for a long time, but I never did anything about it. But then, just before the summer, I was honoured by the Academy. And at the function, Mel and Danny were there, amongst others, to tell their stories about me. When I saw them on stage again, the two of them… and the audience loved them. A thousand people were there. Just loved everything they did. When it was all over and I was driving home with Lauren [Shuler Donner], I said y'know, I think it's time. I think people want to see them, and it's time to put them to bed. I started it then and I worked on it during the summer. Then Channing Gibson came into help, and he added 100%"
Right now, "we don't have a script but we have a story", and "we're waiting for the studio to say go".
Is it too late for a new sequel?  We just have to wait and see!