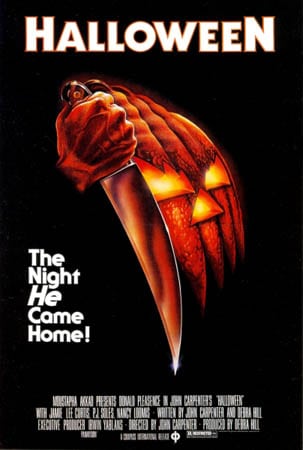 It seems these days that we have some news about the new Halloween every week. This post isn't that exciting or revelatory – to be honest it's a bit of a slow time on the news front at the moment – but fans of John Carpenter's classic who love the way it concentrated on the atmosphere and tension and toned down the bloody violence that slasher films soon became notorious for should at least be able to relax now, because in an interview with Charleston City Paper, co-writer Danny McBride said that:
"The original is all about tension. Laurie Strode doesn't even know that Michael Myers exists until the last minutes of the movie. So much of it you're in anticipation of what's going to happen and the dread that Carpenter spins so effortlessly in that film… I think we were really trying to get it back to that. We're trying to mine that dread. Mine that tension and not just go for gore and ultra-violence that you see some horror movies lean on. To us, it was all about bringing back the creep factor and trying to find the horror in your own backyard, in our own homes".
Halloween is directed by David Gordon Green, written by Green and McBride, and stars Jamie Lee Curtis and possibly Judy Greer as Curtis's character Laurie's daughter, Karen Strode. It's out on October 19, 2018.