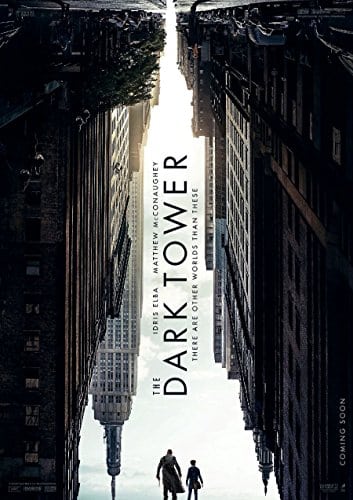 Last year, it was announced that a Dark Tower TV series was being developed simultaneously to the movie. The film's director Nikolaj Arcel claimed that the TV spin-off, which would star Idris Elba again as the Gunslinger, would be "totally canon" with his movie.
"We're going back in the past. It's very, very closely adhering to [King's fourth novel] Wizard and Glass and parts of The Gunslinger novel. That was exciting to be even more like, 'Okay, now we're going to be able to even lift lines directly, or like [write] characters exactly as they are'. Which, as a fan, was exciting in a different way."
But the movie suffered withering reviews and totally flopped, and deservedly so in my opinion. It then went all quiet on the TV front, except for Stephen King saying that any TV version of The Dark Tower would now be a "complete reboot".
However, the other day 'Deadline' reported that Amazon Studios, who recently announced that they were doing a Lord Of The Rings series, were commencing work on a Dark Tower series too. It's unclear at the time of writing whether they are sticking to the original plan which would have had Walking Dead writer Glen Mazzara doing the script. But one thing's for sure – it's got to be better than the film – hasn't it?!