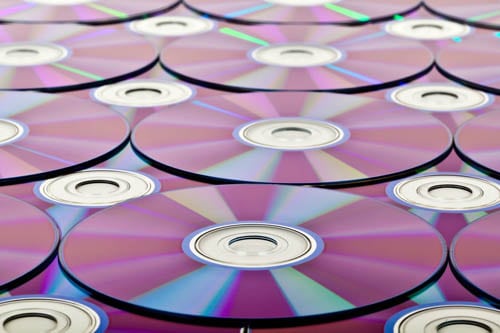 Whether you're selling your old DVDs online, or you're relocating to a different country and need to send your belongings via parcel delivery, you'll want to ensure that you keep your DVDs in immaculate condition. Scratches can completely destroy the functionality of your movies and, in the best case scenario, will still prevent your film from playing smoothly and fully without interruptions. So, if you're planning on sending your DVD's overseas to protect them, but you aren't sure about how to keep them safe, here are our top tips.
Priority Mail DVD Boxes
You know the paper sleeves that some DVDs and CDs come in when you buy them? These are essentially what a priority mail DVD box is, however they're made with stiff cardboard to give your disk extra protection during transit. Plus, considering that mail DVD boxes come in a slim size, you can usually save on your parcel delivery service as your package won't weight as much as more heavyweight packaging.
Bubble Wrap Envelopes
Bubble wrap will always be a sufficient packaging material when it comes to the parcel delivery of your item, perfect for individually wrapping items. The cushioning of the bubbles is ideal when sending a DVD overseas, as this will prevent the amount of movement that the disk endures during transit. Bubble wrap is undeniably the most popular material for parcel delivery across long distances, and is reasonably inexpensive to purchase. Usually, these envelopes come large enough to accommodate for a DVD case, however it can only fit one case at a time, so you'll have to invest in multiple if you're sending numerous DVDs overseas.
Consider Storing It Digitally Instead?
While this isn't possible for those of your selling your DVDs online, if you're sending your DVDs abroad to your new home, storing them digitally might be a better option. Sending your DVD in physical form will require you to invest in numerous packaging materials to keep it protected, but when storing them digitally, you can download them onto your tablet or laptop. Regarding that you do so in a legal fashion (piracy is strictly illegal), digitally storing your movies will prove as highly efficient, and will allow you to relax knowing that you have all of your favourite films available at the click of a button.
Should Your Efforts Fail…
No matter how many precautions you take, you may still find that your DVD arrives at its destination damaged. Should this occur, you don't need to panic! Instead, there are numerous hacks that will allow you to restore your disk to a high level of degree. For example, a common household item that you may never have expected to fix disk scratches is toothpaste, working effectively to erase scratches off of your disk. Many toothpaste flavours have a micro-abrasive ingredient that will polish the scratched plastic and thus help to restore the functionality of the film.
Especially if you're sending personal disks, such as recorded dance shows or pantomime from when you were in primary school, you'll want to try your utmost hardest to ensure your disks are keep in perfect condition. Hopefully, with these tips, you'll be able to do so and, should your efforts fail, there's a plan B and C too!