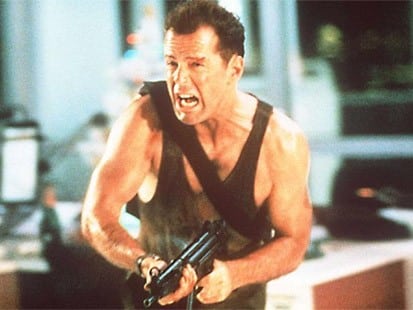 Last month we reported that Bruce Willis was about to start work on the latest film in the Die Hard franchise, that it will be directed by Len Wiseman, and will featuring Willis reprising his iconic role as John McClane in the present day, but also a new actor playing the vigilante during his younger years as a New York cop.
A script has supposedly been written, but 20th Century Fox has confirmed rumours that the screenplay is going to be undergoing a bit of a rewrite. The Conjuring writers Chad and Carey Hayes have been brought on board to rewrite the script for the next film in the action franchise, according to 'Tracking Board'. The two are best known for their horror work, though have flirted with action on things like the TV movie First Target, so it doesn't seem that odd I suppose.
Still, this ought to be the most frightening Die Hard movie….