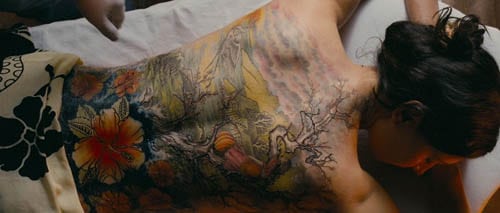 Looking to get more out of your New Zealand stay after you've spent the day sightseeing and playing New Zealand online casinos in your hotel room? No worries at all – all you might need is a little bit of horror movies to binge up on and make your weekend much more fun. Wondering what are the movies you can watch? We have got you covered!
New Zealand is popular for its horror comedy genre but people don't talk about the exceptional authentic scary movie it produces. Today we are going to discover 3 unique (local) cult horror movies from New Zealand which prove the country can also get serious when it comes to spreading fear!
The Tattooist (2007)
If you are looking for a horror movie with a unique theme, set your eyes on this one. You follow an American tattoo artist in search of ethnic themes for his tattoo designs. He glimpses an authentic tattoo of the Samoan culture at Singapore and grows interest in the art.
But somehow he unleashes an angry supernatural spirit and has to make things normal before more deaths occur. The movie is directed by Peter Burger and shot in New Zealand and Singapore.
Burger really makes the movie stand apart as a scary thriller made out of a low budget. You can surely enjoy The Tattooist with your friends if you want to taste something different!
The Locals (2003)
The Locals follows the traditional plot where teenagers set to have a fun weekends fall in some kind of dark and evil trap. But you won't be disappointed as the story plays out really well with a lot of twists and turns which keep you engrossed all the while.
You know things are not going to be good when two young beautiful ladies invite tow long- time friends for a party in an isolated town in the middle of nowhere. The good times soon transform into the dark and the boys realize it is not what they came for…
If you like eerie and strange scary situations with chilling surprises, then this one is for you!
The Ugly (1997)
Now we have something to give you the psychological chills! The Ugly is a story of a female psychologist bent on finding out the mechanics of the brain of a mental serial killer.
Dr.Karen Shoemaker starts to interview the notorious killer Simon Cartwright who spent five years in mental hospital. She begins to dive deep inside his mind but gradually finds it really difficult to escape.
The glimpses of past life of Simon Cartwright come with spine chilling scares and director Scott Reynolds really succeeds in capturing the spirit of a psychological thriller. Surely we cannot compare it with masterpiece movies like The Silence of the Lambs, but it's still an intriguing watch.
So, how do you plan to spend your next weekend?