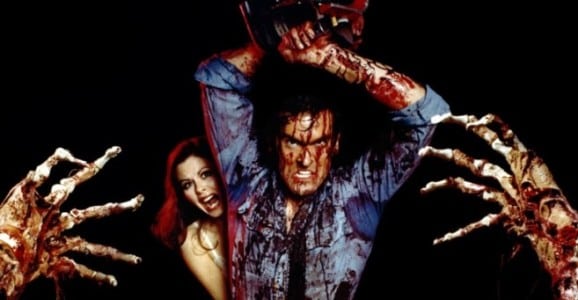 Despite the cancellation of Ash Vs Evil Dead, many have hoped that Bruce Campbell's Ash may return to our cinema screens, but news has recently circulated which dashes those hopes. Producer Robert Tapert was part of a Q&A at Motor City Comic Con and was asked about what the future of the franchise would have been had the TV series been allowed to continue. His response was:
"We felt that through the third season the series kind of leaned in where it wanted to go and we had a really great idea to where it was going to go in the future, and it was something Sam had been talking about in rebooting a movie, what that scenario could be. Then Bruce wrote to Sam and I one day and said, 'If they don't (renew Ash vs. Evil Dead), I'm retiring from Ash.' We went, 'Wait! Bruce, what about a movie?' 'I'm done, I'm retiring.'
"So… we'll see. Sam and myself have been talking about what a new incarnation could be".
So Bruce Campbell is totally done – but it does seem that we may still get a new movie at some point. I was surprised that a sequel to the [better than expected] remake wasn't announced soon after its release, but its director Fede Alvarez expressed interest in still doing one recently, so lets try to stay positive!