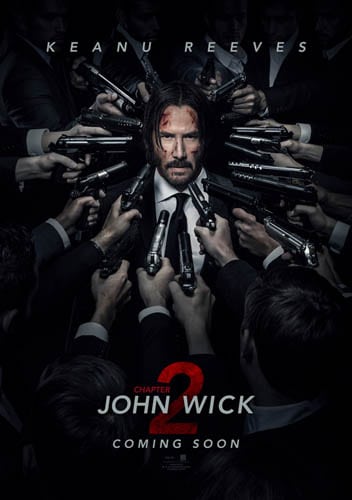 I know that the John Wick franchise certainly has two fans on this website, and one of them is of course me so I'm excited for any news on John Wick 3. Well, 'Bloody Disgusting' has recently reported that Halle Berry has recently signed on, and that she will be playing "the female lead of the movie,  a character called Sofia". Well, we know she can do action.
Additionally, Anjelica Huston and Asia Kate Dillon have also joined, with Huston playing a figure known as 'The Director' while Dillon is 'The Adjudicator of the High Table'.
SYNOPSIS:
"John Wick is on the run for two reasons… he's being hunted for a global $14 million dollar open contract on his life, and for breaking a central rule: taking a life on Continental Hotel grounds. The victim was a member of the High Table who ordered the open contract. John should have already been executed, except the Continental's manager, Winston, has given him a one-hour grace period before he's "Excommunicado" – membership revoked, banned from all services and cut off from other members. John uses the service industry to stay alive as he fights and kills his way out of New York City."
Laurence Fishburne, Ian McShane and Lance Reddick are returning, with Mark Dacascos, Jason Mantzoukas, Tiger Hu Chen, Yayan Ruhian and Cecep Arif Rahman. Chad Stahelski is directing from a script by Derek Kolstad. The film is arriving in cinemas on May 17, 2019.