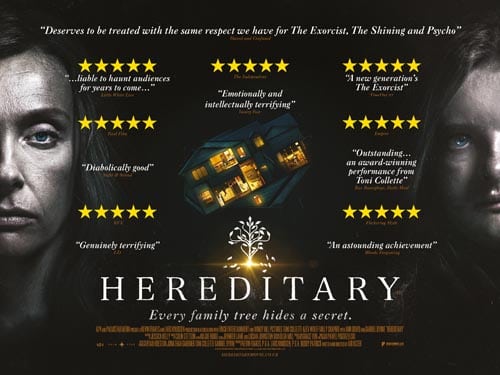 An interview with Hereditary writer and director Ari Aster on 'Digital Spy' the other day revealed something pretty interesting – that Aster's original cut was a whopping three hours long. As he said:
"So the original movie was much longer. We cut 30 scenes out. So I certainly know the work I had done to set up everything and to earn everything, but a lot of that stuff that we had earned in the longer cut, we cut for pacing. And so I'm actually extremely relieved that people still feel that everything's earned, because it is actually … It's less of a drama than it used to be. So I keep talking about it as this family tragedy, this family drama, that is going to be more of that than a horror film. But the fact is, we actually cut so much of that out, we didn't cut any of the horror stuff out".
As to whether this version will ever get released:
"I don't know. I think … I wouldn't like to release the full cut, because I think at three hours, it was long. It certainly made it more meditative. It was more demanding. It was less of a mainstream film. It was a film that would have locked out a good portion of the audience, that I think is now invited … Is in. But it was a film that really took its time. And so there was about an hour more of material that was not horror, that was just about the family going through what they're going through, and not communicating, and not doing what they need to do to come together".
I'm in agreement with many critics that Hereditary was quite something and is certainly the horror film to beat for the rest of the year. Therefore I'd like to see this cut sometime out of curiosity, partly to see more of the fine performances in the film especially Toni Collette's incredible turn, but I don't really feel that the film needs to be any longer. But why do I get the feeling that Aster may change his mind in releasing his original version?