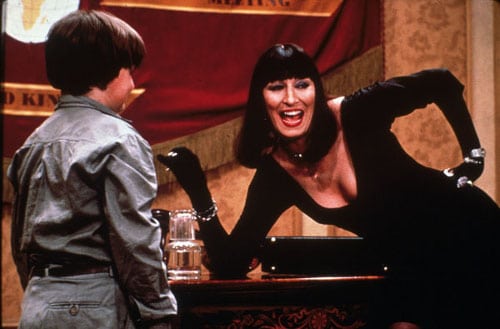 No, we're not talking about the off-beat Hammer horror or the bonkers Italian anthology movie [both reviewed on this website!] that have the same title, we're talking about the 1990 Roald Dahl adaptation from Nicolas Roeg that to me is virtually the definition of a good scary film for kids. 'Variety' is reporting that Robert Zemeckis is working on a new adaptation of the book. Apparently this new take will be more faithful than the previous film which took some major liberties with it, including having a different ending.
Zemeckis is set to write and direct with Guillermo del Toro and Alfonso Cuaron sitting in as producers. This project has supposedly been around for some time and was once one of the many films that Del Toro was attached to as director.
As usual I'm not too pleased about yet another film that doesn't need a remake getting a remake, and who could ever match Angelica Huston as the Grand High Witch? But Zemeckis usually turns out something that's good, so I guess there's a chance that my mind will be changed….