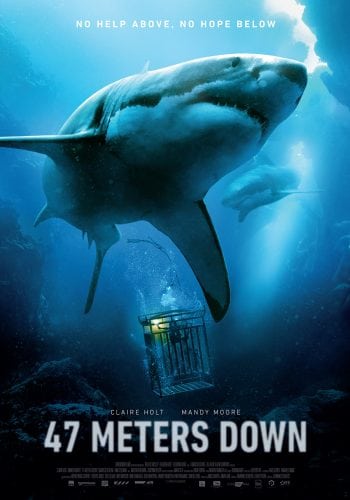 The sequel to the underwater suspenser 47 Metres Down isn't due in cinemas till June 28th next year, but Entertainment Studios have already released a teaser trailer for it online to coincide with this weekend's release of the The Meg which is currently performing very high at the box office – though it just consists of footage from the first film!
SYNOPSIS
a group of girls looking for adventure in the coastal metropolis of Recife, Brazil. Hoping to get off the well-worn tourist trail, they hear about some hidden underwater ruins only to find that the turquoise waves of their secret Atlantis aren't completely uninhabited.
Johannes Roberts is back to direct and co-write with Ernest Riera. Producer James Harris has said the sequel will "take the claustrophobia of cave diving and the thrill of shark encounters and move everything to the next level."
I really enjoyed the first movie which was something of a surprise hit, so here's hoping that the sequel will be just as tense.