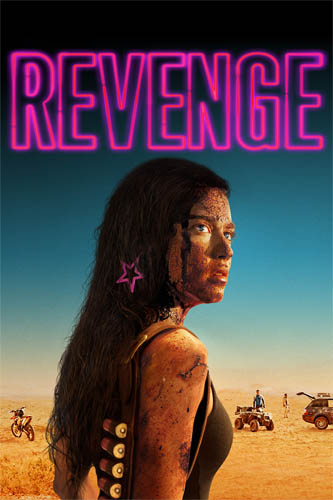 Two new clips have been revealed for REVENGE – a bold, bloody and brilliantly realised directorial debut from Coralie Fargeat.
Wealthy and handsome Richard takes his beautiful young mistress Jen to an isolated luxury condo in the desert, a few days ahead of his annual hunt. When his two hunting partners turn up unexpectedly, the booze starts flowing and things quickly become debauched.
Events run out of control, however, and the men realise they must get rid of Jen, or jeopardise their precious careers and reputations. They leave her for dead in a desert canyon, and callously carry on with their planned hunting trip.
A smouldering, subversive spin on the rape-revenge thriller, REVENGE releases on Digital HD Friday 7th September from Vertigo Releasing.