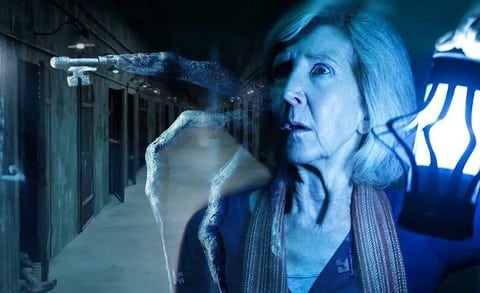 Considering all the frightening moments that Lin Shaye has been in in the Insidious movies, not to mention others like probably the two scariest Nightmare On Elm Street flicks, that's some statement, but Shaye recently spoke to ComicBook.com and said about her new film, just called Grudge rather than The Grudge:
"Wait until you see this. It's the scariest movie I've ever been a part of, not even maybe. Not even maybe. And it's the scariest part I've ever had, bar none. I think it comes out next August, I'm very excited about it. The horror fans are going to go insane, that I can promise".
"What will make it really different is Nicolas Pesce, who is the writer/director, who is extraordinary. I mean he's a real visionary. I had a phenomenal time working with him. He was very open to my ideas, which he told me he never is. He said, 'I don't usually let actors do what they want.' He said, 'But in your case, there were no rules.' I was inspired. The ideas I came up with were inspired by what he was creating. And he acknowledged that and allowed it".
Seeing as I didn't see the Japanese original till some time later, the 2004 The Grudge frightened the living shit out of me in cinemas. I can't see this one doing the same thing, but I'm going to try to remain optimistic.
Nicolas Pesce directs from a script by Jeff Buhler. Andrea Riseborough, Lin Shaye, Betty Gilpin, John Cho and William Sadler.
August 16, 2019 in the release date.