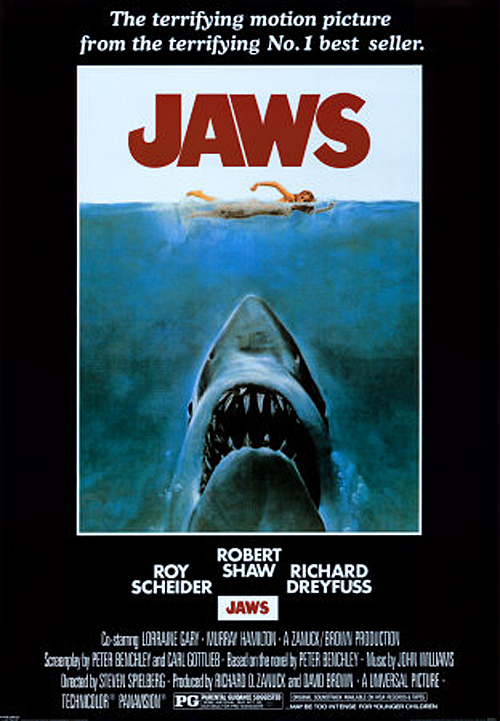 Yes, I kid you not. According to 'Arrow in the Dead', no less than Richard Dreyfuss has said to 'Deadline':
"I think they should do it, it would be huge and it would open up the film to younger people. Is that blasphemy? No, no, I don't think so. The technology now could make the shark look as good as the rest of the movie. There are people who say Jaws is a perfect film otherwise and it is amazing what Steven accomplished with the challenges he had. They should put the money into CGI to replace that beast and make it come alive".
That's all very well, but considering the shoddy quality of some of the CG creatures in films at the moment, such as that blurry, un-detailed thing in The Meg, there's no guarantee that a CG shark would look any better than good old Bruce ever did. And I worry that Spielberg, if he decides to do it [I hope he doesn't], will get carried away and change other things. Remember that ridiculous removal of the guns in E.T.? And it could start a horrible trend.
Just ignore him Steven…..