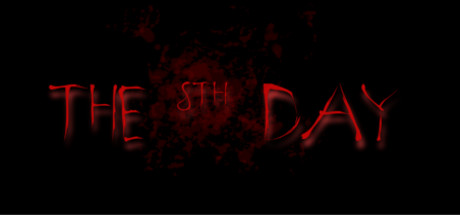 THE 8TH DAY
Available on Steam for PC
Developed by Tainted Games
Published by Indie Early Access
https://youtu.be/m6zJWTrNnDI
Set in an abandoned asylum, THE 8TH DAY is an exploration-style horror game where things go bump in the night. Armed with a torch and glow sticks, you must find your way around the asylum and trigger switches in order to get into different rooms and activate events.
As it currently stands, THE 8TH DAY is in Early Access and is very much an early stages game however the potential is already evident from what has been created by its sole developer.  This dilapidated building gives me the creeps with its peeling wallpaper and crumbling interior, and that's before we encounter the spectres in the darkness! With the possibility of going insane yourself, you must use the torch to light your path in order to delay the on-set of paranoia though like all torches they'll require a plentiful supply of batteries which are scattered throughout the game. The glow sticks come in handy when there's certain writings on the wall that can only be seen with the green glow. Usually they're written in blood, as you would expect from a horror game, with some sort of malevolent message to the player.
Wandering around the level, there's a few bugs here and there, from doors opening only once you move away and return, but on the whole the game is pretty playable as it stands. Others include the audio not being in sync with the ghostly J–horror-style women that lurk the corridors but these are things that the developer seem to be ironing out. The audio on the whole is pretty on-point with doors creaking and sounds of thunder and lightening adding to the chilling environment that you find yourself in.
Whilst THE 8TH DAY may sound like a pretty easy game, it can be challenging at times particularly because of the lack of batteries. There are times when I found myself resorting to the glow stick to light my way as I'd run out of batteries for my flashlight and even then I succumbed to the darkness (read: dead). There are options to save throughout the game and I heartily advise doing so to avoid having to start the game again from the beginning.
With jump scares and a terrific horror atmosphere, the game is certainly heading in the right direction from this horror fan's perspective and is one to keep an eye on.