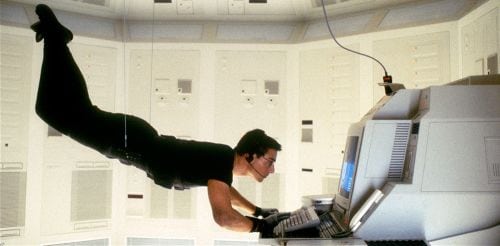 Last year's Mission: Impossible – Fallout did so well at the box office and with critics, that according to 'Digital Spy', Paramount Pictures has confirmed that there are not one, but two more Missions in the works. Director Christopher McQuarrie is returning to write and direct both films, after doing the same on Fallout and 2015's Rogue Nation. The films are expected to shoot back-to-back, and Cruise has confirmed on Twitter that the as-yet-untitled seventh movie is coming in 2021, with the eighth in 2022. McQuarrie tweeted Ethan Hunt-style: "Missions: Accepted"!, while he recently admitted that Cruise has some "world-topping shit" planned for Mission: Impossible 7.
This is all well and good. Rogue Nation was very good and Fallout was a truly first class action movie. However, one of the things I used to like about this franchise was that each film had a different director, thereby giving each installment a unique feel. However, it seems like that will be lost. Fallout did differ from Rogue Nation in some respects because it employed some different crew members, but it was hardly like, say, having John Woo follow Brian De Palma.
Still, I shouldn't complain really. I loved Fallout, and am eagerly awaiting to see what crazy stuff the possibly certifiable Tom Cruise is going to do next.