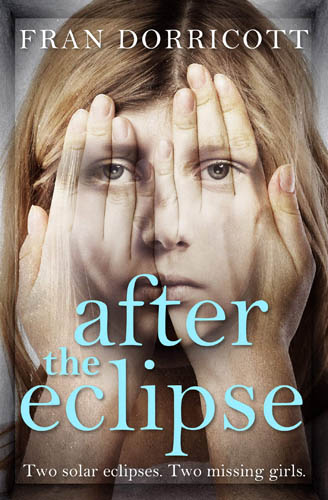 Titan Books have announced they'll be publishing Francesca Dorricott's psychological thriller AFTER THE ECLIPSE in paperback and ebook format on 5th March 2019.
Sixteen years ago, in the small town of Bishop's Green, eleven year-old Olive Warren was abducted during the darkness of a solar eclipse while her older sister Cassie was supposed to be watching her. She was never seen again. When another local girl goes missing just before the next big eclipse, Cassie – who has returned to Bishop's Green to care for her ailing grandmother – suspects the disappearance is connected to her sister: that whoever took Olive is still out there.
As a journalist, Cassie knows the first forty-eight hours are crucial. She now faces a race against the clock to discover the truth, and the missing girls.
A compelling novel about loss, sisterhood, and the evil that men do from debut author and Waterstones bookseller Fran Dorricott. A must read for fans of Belinda Bauer and Ruth Ware.
Fran Dorricott is a bookseller and author. She studied creative writing at the University of East Anglia, and she received a distinction for her MA in Creative Writing from City University London. Her day job in a bookshop is secretly just a way for her to fuel her ridiculous book-buying addiction. The opportunity to draw inspiration from the many wonderful and wacky customer requests is also a plus.