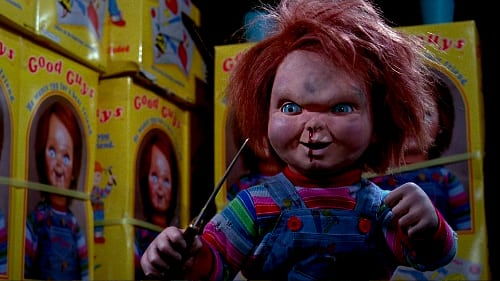 It seems that Chucky news has taken over from Halloween news of late, though don't worry, a story about the latter will be posted after this one. Anyway, recently 'Slash Film' talked to producer of the Chucky TV series Nick Antosca who shared a few more details with them. For a start, the title will simply be Chucky, which makes sense seeing as the films dropped the Child's Play moniker after Child's Play 3 and just featured Chucky in the title, and seeing as the remake is going back to the Child's Play name. Another point that Antosca brings up is that the series will exist within the universe of the current film series, so it's possible that characters like Tiffany and Nica could show up in the show, even though it will focus primarily on new characters. And finally – yes – the tone will be more serious.
"The series is going to be closer to the tone of the first two movies in the series though. It's going to go back to a sort of classic scare."
This could be good I guess, but it seems like the Child's Play remake is also going down the same route. I hope that Chucky is allowed to keep some of his twisted sense of humour in at least one of these new offerings, as for me it's part of his appeal!