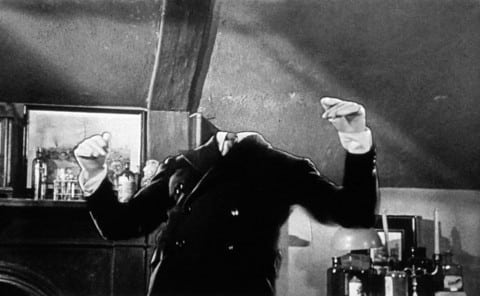 Though few seem to actually want this – fans of the old Universal horrors tend not to be too keen on the films being remade while many others just don't seem to be interested – they keep on trying to restart this Universal Monster Universe thing. The latest news is that Universal have handed the keys over to Blumhouse, and that the first of what could be many projects will be a new version of The Invisible Man, which will be directed by horror veteran Leigh Whannell, co-creator of both the Saw and Insidious franchises. Apparently Johnny Depp, who was previously attached to The Invisible Man, will no longer be in it, but he may may be featured in another one of the monster movie projects in development.
Says Peter Cramer, Universal's president of production:
"Throughout cinematic history, Universal's classic monsters have been reinvented through the prism of each new filmmaker who brought these characters to life. We are excited to take a more individualized approach for their return to screen, shepherded by creators who have stories they are passionate to tell with them."
Whether the planned reboots of Creature From the Black Lagoon and The Bride of Frankenstein will still go ahead is unknown so far. While I've never liked the idea of this Universal Monster Universe much, I do have the feeling that, in the hands of Blumhouse, the films will at least be likely to remain as proper horror and not be so much CG-filled action movies. Come on, if you have to do it, lets make the likes of Dracula and The Mummy scary again!
Whannell is a busy man right now, as it's also been reported that he's writing the script for the remake of Escape From New York. 'THR' tells us that:
"Sources say that while there is no deal for him to direct, the door is open for that possibility. Whannell is kickstarting Escape with a new vision for the project that sources say will retain elements of the original but bring new ideas to the table. One of Whannell's goals is to avoid the bloated tentpole remake path that afflicted the reboots of other 1980s-era movies such as Robocop and Total Recall."