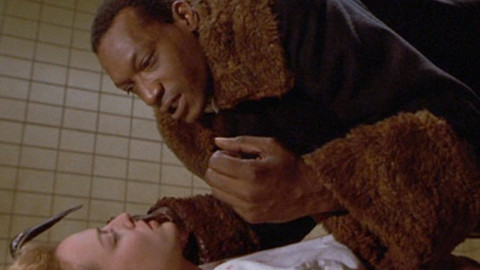 Well, this is interesting and certainly gets the mind working overtime…..
About a month ago it was reported that Yahya Abdul-Mateen II would be starring in the new Candyman movie. Most of us naturally assumed that he would be trying to fill the very large shoes of Tony Todd who was so awesome as Candyman in the first three films. However,  the film's director Nia DaCosta, tells us that this is not the case. 'Collider' interviewed DaCosta about her new film Little Woods, and got her to talk a little about her horror reboot/sequel/whatever. When asked about Abdul-Mateen II, her tantalising reply was:
"Well, it's been slightly misreported. I can't say what's happening in the film because we want it to be a surprise, but he's not replacing Tony Todd. That's been reported, and I was just like, "I don't know what to say about this. This is not right."
So is he playing a different bogeyman? Or is Todd returning after all, something that many of us fans would love even if he is now a bit old? Who knows, but with Jordan Peele co-writing one can prepare for some surprises – yet apparently Clive Barker will still be a major influence:
"Oh, man, I love his work a lot, from Abarat to everything else. There's so much specificity and dark whimsy in his work. Dark whimsy is not the right word, but there's so much reality and truth in it, at the same time. Being able to take genre and expansive worlds and expansive people, and doing that as well as he's done it, is a big thing. Also, there's the weirdness of it that I think is really special, and how specific that weirdness is. That's what I want to draw into our Candyman".
Considering how highly I rate Bernard Rose's classic, I have my doubts as to whether the new film will match it, but it'll certainly be interested and will probably provide more food for thought than the first two sequels.