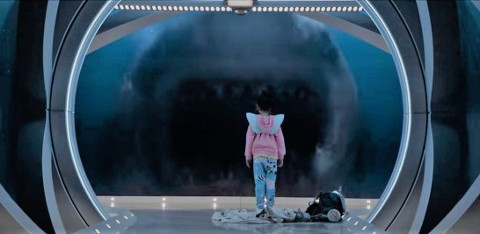 Despite being really rather bland and unexciting, and featuring a shoddy looking CG creature no more realistic looking than the oft-mocked 'Bruce' from Jaws, The Meg was a major hit. We learned back in October that a sequel was already being developed, and producer Lorenzo di Bonaventura recently provide a small update to 'Cinema Blend'.
"We're working on a script. So you never know until you get a good script. I was very thankful that the audience got that we were just trying to have fun, [and] not take ourselves seriously at all."
Well, they didn't get a good script last time but that didn't stop them. There's certainly no shortage of sequel potential though, as author Steve Alten has to date written seven novel sequels.