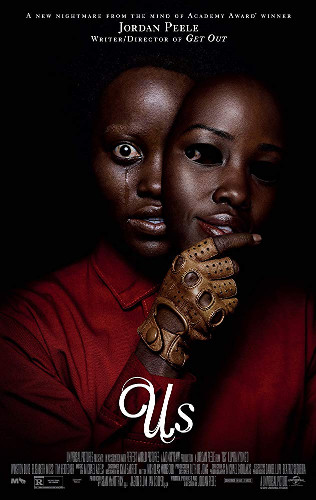 While the odds are probably against him repeating the quality and impact of Get Out, there seems to be quite a bit of a buzz for Jordan Peele's new horror Us after its premiere screening at SXSW over the weekend, and here to whet your appetite further are two new clips!
SYNOPSIS:
In order to get away from their busy lives, the Wilson family takes a vacation to Santa Cruz, California with the plan of spending time with their friends, the Tyler family. On a day at the beach, their young son Jason almost wanders off, causing his mother Adelaide to become protective of her family. That night, four mysterious people break into Adelaide's childhood home where they're staying. The family is shocked to find out that the intruders look like and talk like them, only with grotesque appearances.
Us is written and directed by Jordan Peele, and stars Lupita Nyong'o, Elisabeth Moss, Anna Diop, Winston Duke and Kara Hayward.
It's in cinemas on March 22nd.