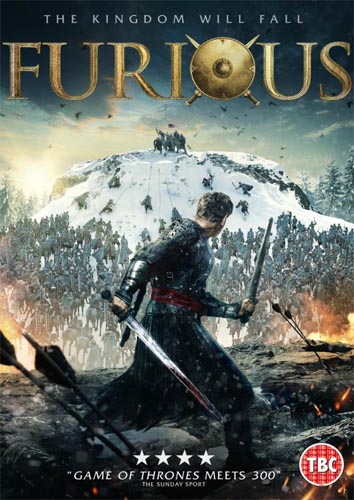 The Kingdom Will Fall… according to war epic FURIOUS, set to be released in the UK by Signature Entertainment.
Furious is a visually stunning action epic, based on the extraordinary historical events surrounding the Mongol capture of the Russian city of Ryazan.
As the Mongol hordes begin ransacking Russia, the invaders pillage and burn down cities, flooding Russian soil with blood, until a soldier takes up arms to defend his people. Kolovrat leads a detachment of several hundred brave souls to avenge his love, his people, and his homeland. A breath-taking story of courage, endurance and self-sacrifice for the sake of one's country. The legendary story of Kolvorat the Furious.
The soundtrack was composed by Serj Tankian of rock band System of a Down.
Signature Entertainment presents Furious on DVD & Digital from Monday 29th April, 2019